The dish is attached to the slew drive using 1/2″ aluminum mounting arms. Using (6) M10 bolts on a 70mm bolt circle. Fusion 360 Mounting Bracket Drawing
The Slew drive base has a 100mm (6) M10 bolts. The bracket which attaches to the drill pipe is made from 7/8″ mild steel. Base Mounting Bracket Fusion 360 Drawing.
The bottom bracket is made from 7/8″ mild steel with four of the M10 holes to mate up to the upper bracket. The bracket has a 2.5″ hole to allow it to fit over the drill pipe. The hole was cutout using a mill rotary table. There are two M10 and two M6 holes tapped into the bottom bracket.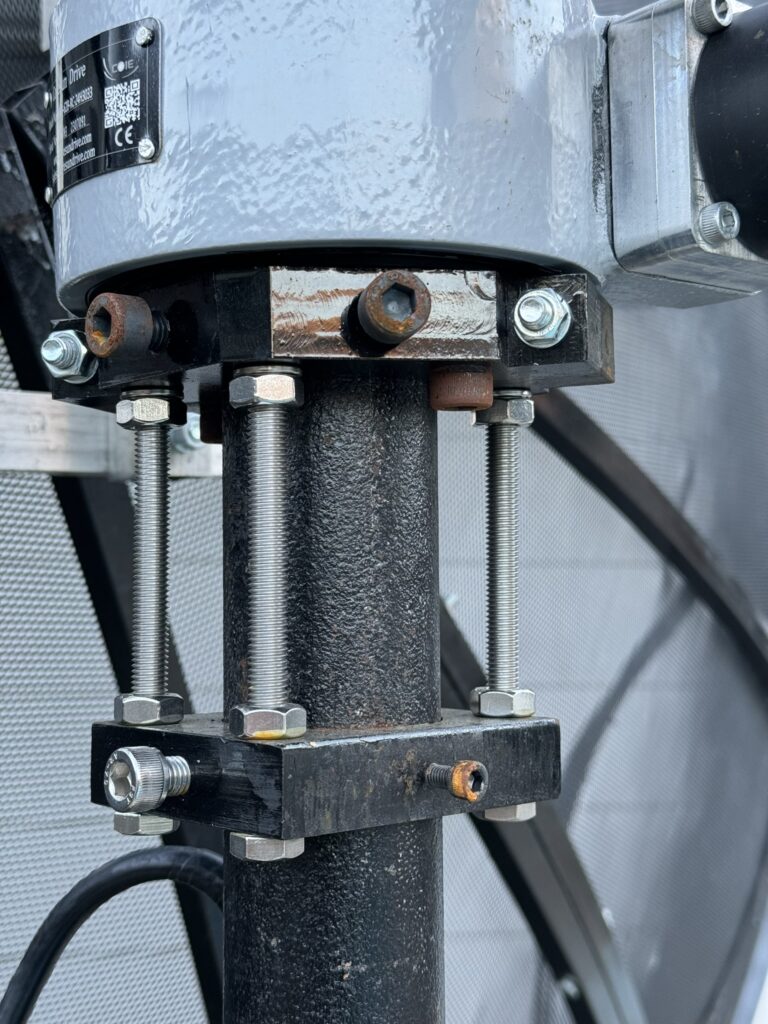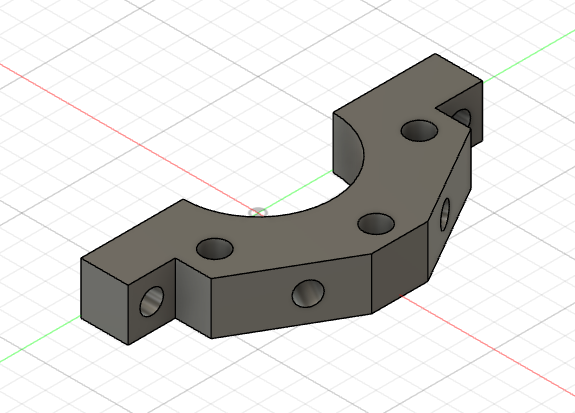 Septum Feed Mounting Bracket
Septum feed mounting brackets are made from 1/2″ aluminmum. 5/16″ bolts attach to the dish feed support arms, and hold the two brackets fixed. Set screws allow for the septum feed to be moved to focus position. Original concept for these brackets was a Fusion design by Petr AG6EE. I extended the ears a little and added the 5/16″ mounting holes.
Septum Mounting Bracket Fusion 360 Drawing
Choke/Reflector Mounting Bracket
The choke/reflector is an 18″ aluminum pizza pan. Conventional designs use and 18″ cake pan. They then insert a 3″ skirt inside the lip of the cake pan. In my testing, I can find no improvement in the signal when adding the skirt. So for now, at least, its a pizza pan choke/reflector which seems to add 1-2dB to the RX/TX performance of the septum feed.
The mounting bracket is made of 1/2″ aluminum. Two halves with clamping screws to squeeze the septum after the correct postion is determined. In my case, about 10mm from the feed opening. Fusion 360 Drawing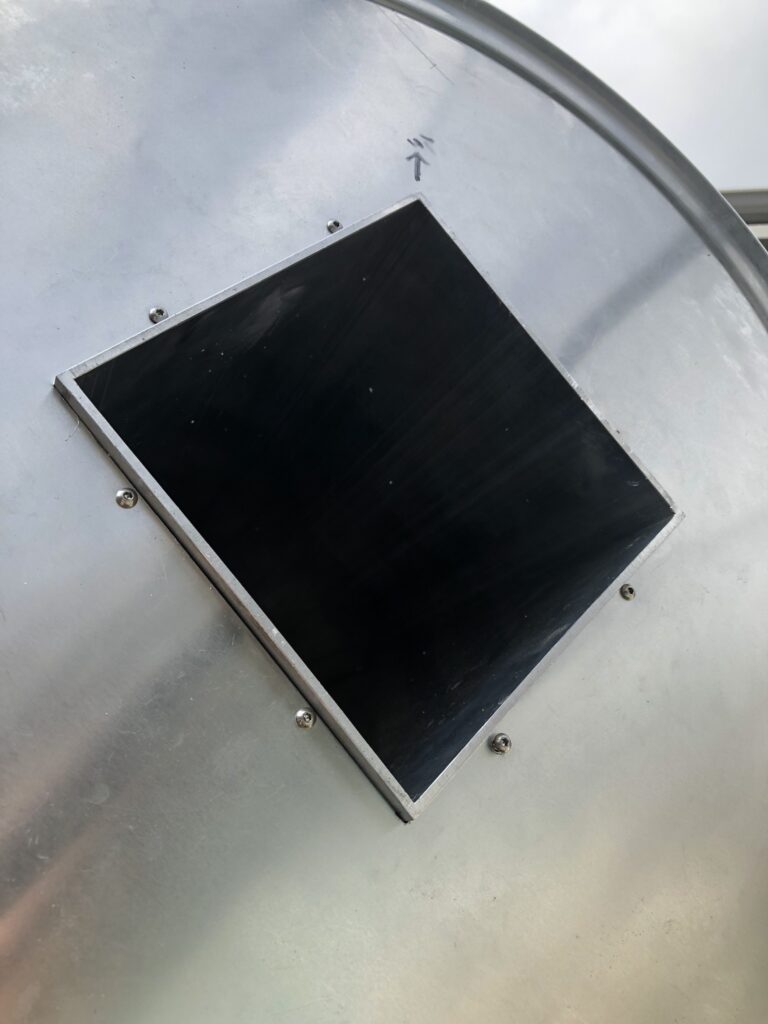 I can provide STL files for all of these brackets. If you catch me in a goo mood, I can make them.