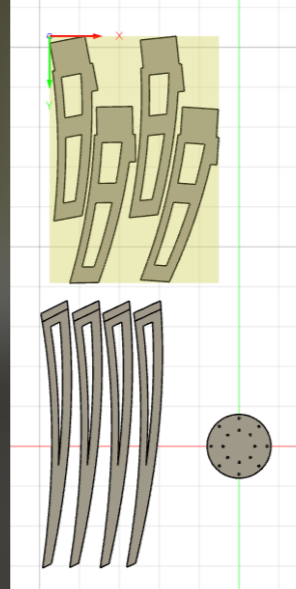 I used my small CNC Router to cut the spars for the 23cm dish. The material is 1/2″ baltic birch which, when painted, should hold up in exterior conditions for quite a while. Below is the cutout ready for CNC. Because my CNC is limited in lenght I had to cut the spars in two sections and then splice them together. There are two round center hubs. one for top and one for bottom.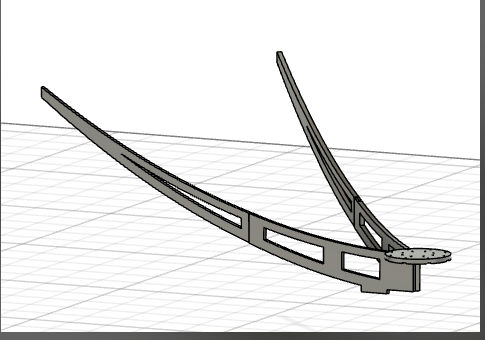 I initially coverd the dish with Radiant Barrier which is available at Home Depot or Lowes and is used in the attic to cut down on heat load. After the initial tests were successful, I switched to 48″ wide 1/4″ galvinized mesh wire cloth which is available at ACE Hardware.
I used the full 48″ and set the middle about 3″ from the center of the dish which extends the outer edge about 8″ beyond the spars, making the diameter 2.4m. I used the galvenized wire which secured the roll of wire cloth to tie the sections together.